Bob Ledford's Adventure Motorhomes Service Department 
 Bob Ledford's Adventure Motor Homes has been in the RV business for over 40 years and we offer decades of service experience specializing in all aspects of RV parts, service & repair including towables and motorized. We have experienced RV certified technicians on staff and offer a full line of parts, accessories, and specialty items to help your RV perform its best.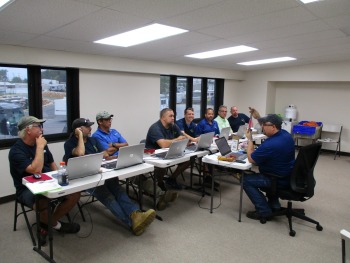 We service all makes and models of RVs right here at our shop. We accommodate any type of problem or warranty work that may arise with your RV in an efficient, precise, and timely manner. Our technicians will get your RV back on the road quick and safely.

These are just some of the RV services we offer:
Air Conditioning
Winterizing
Freezers
Satellite Systems
Braking Systems
Air Suspension
Complete Remodels
Generators
Plumbing
Sway Bars
Appliances
Countertops
Heating
Propane
Televisions
Audio/Video
Custom Cabinetry
Hitches
Roof Repairs
Tile
Awnings
Digital Converter
De-Winterizing
Roof Seals
Tongue Jacks
Batteries
Battery Boxes
Hydronic Heat
Safes
Fireplaces
Brakes
Dry Rot Repair
Seal Tech Testing
Shock Absorbers
Tow Bars
Cabinetry
DVD Players
Inverters
Slide Outs
Trailer Brakes
Slide Toppers
Electrical
Ladders
Solar Panels
Windows
Canopies
Fabrication
Leveling Systems
Spot Lights
Macerators
Cargo Trays
Fire Repairs
Lighting
Steps
Wipers
Carpet
Central Vacuums
Locks
Stereos
Flooring
Leveling Systems
Maintenance and Service
Whether you bought your RV with us here at Bob Ledford's Adventure Motorhomes or elsewhere, you can count on high quality personal service. Several decades of experience in service repair, combined with the latest computer diagnostic equipment ensure quick and accurate evaluation. We pride ourselves in excellent shop organization which allows us to provide detailed, itemized estimates and invoices. We'll keep you informed of all details and every single step of the repair process.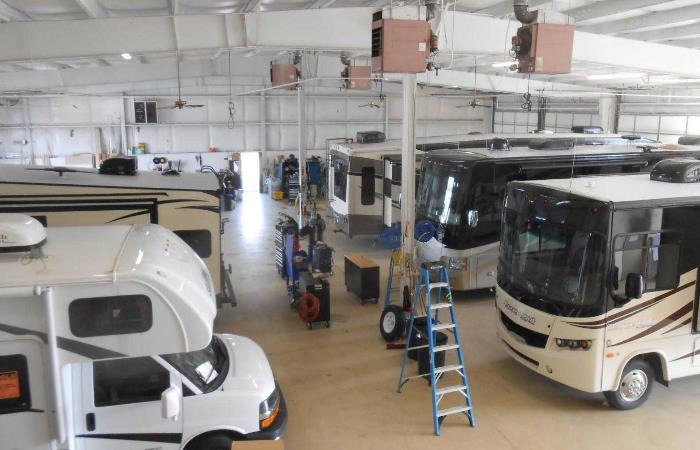 To learn how to best maintain your investment and more about our available services please contact our Service Department.  Call (864) 848-0098 to get estimates, schedule an appointment, or contact our experienced service staff with any questions you may have. You can also fill in the form below to have one of our service advisors contact you.